Deer Park Bottled Water Delivery Service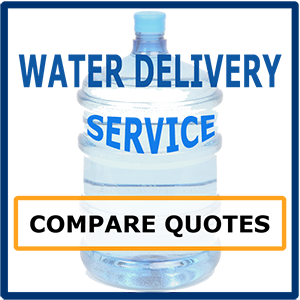 Get prices on Deer Park bottled water delivery to offices and Business
From New York to California and in between we'll help you save on bottled water from great companies like Deer Park and other brands. Deer Park Water is 100% natural spring water and the result of a geological process. Deer Park offers spring water, distilled water, and sparkling water (lemon, raspberry, mandarin orange, Black Cherry).
• 12 oz Deer Park Bottled Water, 8 oz, 20 oz, 24 oz
• 5 Gallon Water Bottles,1 Gallon, 2.5 Gallons
• Filtered Water Coolers
• Deer Park Office Water Service
• Deer Park Commercial Delivery Service
• Affordable Weekly and Monthly Rates

Deer Park® is sourced only from carefully selected fresh springs, and with natural occurring minerals for a crisp, clean taste delivered in convenient sizes and quantities.
Facts About Deer Park Water
Owned By Nestle' Waters
Introduced in 1873
Type: Still
pH 6.3-8.1
Calcium (Ca) 4.2-66
Fluoride (FI) 0-16
Magnesium (Mg) 1-10
Sodium (Na) 2.2-4.3
Sulfates 2.4-43
All values in milligrams per liter (mg/l)
Request a quote for bottled water delivery or visit Deer Parks website for more information and service.

Deer Park Bottled Water Delivery to all 50 states, including these Fine Cities
Deer Park Water Delivery: Houston-TX,  New York-NY, Charlotte-NC, Miami-FL, Sacramento-CA, Memphis-TN, Columbus-OH, Los Angeles-CA, Chicago-IL, Philadelphia-PA,  Phoenix-AZ, San Antonio-TX, San Diego-CA,  Dallas-TX , San Jose-CA, Jacksonville-FL, Indianapolis-IN, San Francisco-CA, Austin-TX, Fort Worth-TX, Detroit-MI, Baltimore-MD, Boston-MA, Seattle-WA, Washington-DC, Nashville-TN, Denver-CO, Louisville-KY, Jefferson-KY, Milwaukee-WI, Portland-OR, Las Vegas-NV, Oklahoma City-OK, Tucson-AZ, Fresno-CA, Long Beach-CA, Kansas City-MO, Virginia Beach-VA, Atlanta-GA, Colorado Springs-CO, Omaha-NE, Raleigh-NC, Cleveland-OH, Tulsa-OK, Oakland-CA, Minneapolis-MS, Wichita-KS, Arlington-TX, El Paso-TX