Sparkletts Bottled Water Delivery Service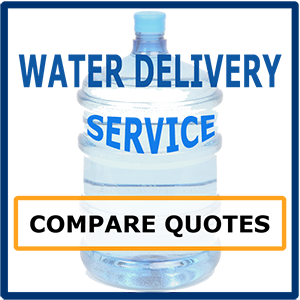 Get Prices on Sparkletts Bottled Water Delivery Service and Other Great Brands
For great tasting water many consumers look to Sparkletts to provide them with the convenience of delivery on a variety of products. From coffee, to tea, hot chocolate, and bottled water we'll help you save from top products like Sparkletts and other brands. Sparkletts carries a full line of break-room supplies like creamers, sugar, cups and straws. 
• 5 Gallon Bottles, 25 lb cases, 0.5 liters
• Water Dispensers
• Sparkletts Office Water Delivery
• Flavored Waters, Rasberry, Strawberry, Orange
• Coffee, Tea, and Hot Chocolate Products
• Weekly and Monthly Delivery Options

What else does Sparkletts carry? How about coke products, and great-tasting brands like Crystal Light and Welch's. Along with your Sparkletts bottled water you can also order paper towels, plates, forks/spoons, and napkins.
Sparkletts delivers crisp and refreshing water all over the United States. Sparkletts is regulated under the FDA and Cosmetic Act and complies with tough standards that establish allowable levels of the chemical, physical, and microbial contaminants. Available water types are spring water, artesian water, purified water, distilled water, and fluoridated artesian water.
Easily access and manage your Sparkletts account online, schedule delivery, and pay your bills with a simple click. When you first sign up for water delivery service, your route sales representative brings your contract along with pricing and promotional plans. Your invoice is due every 4 weeks and can be paid via your online account. While online you can skip a delivery, modify it, and much more.
Sparkletts started business in 1963 and is based out of Phoenix, AZ. They were incorporated in Delaware in November 2008. Call Sparkletts to order direct at 800.201.6218.

The thing about water is that it's essential for life. Water gives us the chance to stay hydrated, drink all those thirst-quenching fluids your body needs every day, and be healthy- both inside and out! But what if you don't want or need a bottle? Well then here's some perfect news: Under the Primo® brand name there are several products on offer from bottled multi-gallon purified volumes in 22000 locations across America/Canada plus self-service refill drinking machines available too.
Sparkletts Bottled Water Delivery to all 50 states
Los Angeles, CA; Charlotte, NC; Sacramento, CA; Arlington, TX; Chicago, IL; Detroit, MI; Staten Island, NY; North Coast, CA; Brooklyn, NY; El Paso, TX; Long Beach, CA; Honolulu, HI; Queens, NY; Seattle, WA; Northeast Tarrant, TX; Bakersfield, CA; Houston, TX; Denver, CO; Kansas City, MO; Tampa, FL; Manhattan, NY; Washington, DC; Mesa, AZ; Aurora, CO; Philadelphia, PA; Memphis, TN; Northwest Harris, TX; Urban Honolulu, HI; Phoenix, AZ; Boston, MA; Atlanta, GA; Anaheim, CA; San Antonio, TX; Nashville-Davidson, TN; Northeast Jefferson, CO; Kendale Lakes-Lindgren Acres, FL; Bronx, NY; Baltimore, MD ; Virginia Beach, VA; Santa Ana, CA; San Diego, CA; Metropolitan Government, TN; Omaha, NE; South Aurora, CO; Dallas, TX; Oklahoma City, OK; Colorado Springs, CO; Upper San Gabriel Valley, CA; San Jose, CA; Portland, OR; Raleigh, NC; Southwest San Gabriel Valley, CA; East San Gabriel Valley, CA; Las Vegas, NV; Miami, FL; Corpus Christi, TX; Austin, TX; Milwaukee, WI; Oakland, CA; Riverside, CA; Jacksonville, FL; Albuquerque, NM; Minneapolis, MN; St. Louis, MO; San Francisco, CA; Tucson, AZ; Tulsa, OK; Lexington-Fayette, KY; Indianapolis, IN; Fresno, CA; Cleveland, OH; West Adams, CO; Columbus, OH; East Seattle, WA; Wichita, KS; Pittsburgh, PA; Fort Worth, TX
Ready to save money on Sparkletts? Let us help you connect with local companies for pricing Sparkletts water and other great brands on your next order of bottled water.