Water Coolers and Dispensers For Offices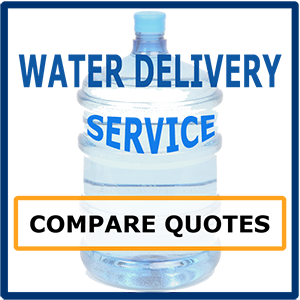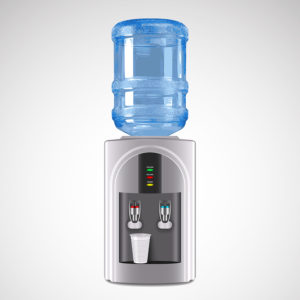 Know your options for office water coolers and dispensers. From renting to purchasing office water dispensers – there's a solution fit for your business. When it comes to your office water delivery options, you have some important choices that you should be aware of. You can get water coolers delivered to your office that will provide a reliable, high-quality refreshment station for your employees, but when it comes to water coolers, it is not a one-size-fits-all proposition. Your sales agent will show you a number of solutions that will serve your office needs.
• Bottled Water Dispensers
• Space Saver Water Dispensers
• Hot & Cold Temperature Control Water Coolers
• Bottle-Free Water Coolers (requires installing near waterline)
The main decision that you'll have to make is what type of system you want to install in your office. You have the option of a water cooler delivery that sets you up with a dispensing system for bottled water, or for a point-of-use system. Both types of systems typically come with options for always available hot or cold water. A bottled water cooler system is something that you're probably very familiar with. This is the familiar unit with the blue bottle installed on the top. The upside of this type of service is that there is often a great deal of flexibility as to where you can install the unit in your office. Because the water is processed and bottled off-site, you don't need to worry about existing water lines when choosing where to place the unit, and instead can opt for the location that works best for your staff. A point-of-use water cooler is a system that doesn't require the use of bottles. These systems rely on an internal filtration system of various types to turn tap water into delicious tasting purified water, rather than simply dispensing water that has been pre-packaged in bottles.
There are a number of advantages to the point-of-use model that has caused it to gain in popularity over the past few years. For one thing, these units take up less room in your office. All workplaces have existing water supplies, and a point-of-use cooler may need less room than a bottled unit in order to provide a great water station for your employees.
Popular Water Coolers By Brand
• Hamilton Beach Water Coolers
• Aquverse Top Loader Water Cooler
• Igloo Stainless Steel Water Dispensers
• Primo Bottom Load Water Coolers
• DEER PARK, Crystal Springs, and other Coolers
For workplaces that like to keep to conscientious green business practices, there is also an environmental factor to consider when using point-of-use machines. There is certainly an environmental impact to be considered when storing and shipping bottled water in plastic jugs, especially because of the transportation outputs required to make constant deliveries. With a point-of-use water cooler, this is no longer a consideration. The lack of bottles also means less chance of an employee straining themselves or creating a spill when changing bottles on a bottled water cooler. Make sure you order enough water for everyone healthy by using this chart explaining 'how much water you should drink daily.If maintenance is something that you would prefer to reduce, the point-of-use water cooler option may also be a good one for you. These types of water coolers typically require less frequent maintenance than bottled coolers. Water coolers that use bottled water need to be wiped down, and employees need to be careful about their own cleanliness when servicing the machine or changing bottles to avoid contamination. With the closed system in a bottleless water cooler, this is a much less serious concern.