ReadyRefresh Bottled Water Delivery Service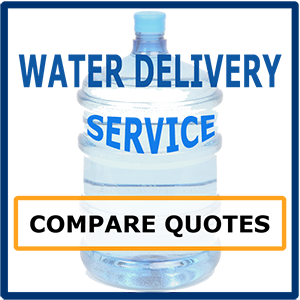 Get prices on ReadyRefresh bottled water delivery to offices and Business
From Florida to California and in between we'll help you save on bottled water from great companies like ReadyRefresh and other brands. ReadyRefresh offers fresh tasting spring water, mineral water (Tangerine & Wild Strawberry). ReadyRefresh also delivers K-Cups in a box of 24 or 2.5 ounce bags in a case of 18.
• 12 oz ReadyRefresh Water, 8 oz, 20 oz, 24 oz
• 5 Gallon Water Bottles,1 Gallon, 2.5 Gallons
• Filtered Water Coolers
• Find ReadyRefresh coupons
• Get ReadyRefresh Delivery Schedules
• Affordable Weekly and Monthly Rates

ReadyRefresh delivers spring water, sparkling water, and other products from Deer Park and Nestle. Purchase low cost water dispensers, hot beverages,  and supplies.
ReadyRefresh
is Nestlé Waters' online shopping and delivery service that provides a variety of refreshing beverage options directly to the homes of consumers and the offices of local businesses.
ReadyRefresh has identified their water sources on our bottled water labels and/or online for years. They've also made bottled water quality reports publicly available for all of our bottled water brands since 2005.
Location:
Nestlé Waters North America Inc
#216
6661 Dixie Hwy, Suite 4
Louisville, KY 40258
They offer a wide range of leading brands and products such as bottled still and sparkling waters, flavored water beverages, ready-to-drink iced teas, and fresh coffee delivered directly to your home or office. Order in a variety of sizes for convenience.
Request a quote for bottled water delivery or visit ReadyRefreshs website for more information and service.

ReadyRefresh Bottled Water Delivery to all 50 states, including these Fine Cities