Nestle Bottled Water Delivery Service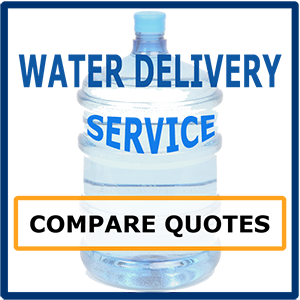 Get prices on Nestle bottled water delivery to offices and Business
From North Carolina to California and in between we'll help you save on bottled water from great companies like Nestle and other brands. Nestle offers 100% natural spring water and will use 100% recycled plastic by year 2022.
Nestlé Waters North America started doing businesses in 1976 with just one brand, Perrier® Sparkling Natural Mineral Water, when the idea of bottled water was uncharted territory in America.
• 12 oz ReadyRefresh Water, 8 oz, 20 oz, 24 oz
• 5 Gallon Water Bottles,1 Gallon, 2.5 Gallons
• Filtered Water Coolers
• Find Quality Nestle Brands
• Get Nestle Delivery Schedules
•  Weekly and Monthly Rates

Nestle Bottled water is considered a consumer food product by the U.S. Food and Drug Administration (FDA), which has strict standards of identity for bottled water. The FDA requires that the "type" of water must be clearly printed on the label of all bottled water sold in the United States.*
Nestle Awards: Earlier this month, more than 150 Red Cross volunteers from the Metro New York North chapter gathered to celebrate March is Red Cross Month in New Windsor, NY. The event included an awards breakfast, where NWNA was awarded the American Red Cross Corporate Partnership Award.
Location:
900 Long Ridge Road 
Building 2 
Stamford, CT 06902-1138
They offer a wide range of leading brands and products such as bottled still and sparkling waters, flavored water beverages, ready-to-drink iced teas, and fresh coffee delivered directly to your home or office. Order in a variety of sizes for convenience.
Nestle Water Delivery Service Buyer's Guide
Nestle Water Delivery Service is a popular and reliable service providing fresh and clean water directly to your doorstep. With a wide range of water options and customizable plans, this service offers convenience and flexibility to meet the needs of homes and offices alike. In this buyer's guide, we will help you make an informed decision about Nestle Water Delivery Service, discussing its key features, available plans, and pricing.
Water options:
Nestle Water Delivery Service offers various water options to choose from, catering to different tastes and preferences. These include:
Spring water: Sourced from natural springs, this water is filtered and free of impurities, providing a fresh taste.
Purified water: This option undergoes a rigorous purification process to remove impurities, resulting in clean and safe drinking water.
Distilled water: Ideal for use in appliances like steam irons or humidifiers, distilled water undergoes a process that removes minerals and contaminants.
Sparkling water: A refreshing, carbonated option for those who enjoy a little fizz in their water.
Bottle sizes and materials:
Nestle Water Delivery Service provides a variety of bottle sizes and materials to choose from, including:
3-gallon and 5-gallon bottles: Suitable for water coolers in both homes and offices.
0.5-liter, 1-liter, and 1.5-liter bottles: Ideal for personal use or on-the-go hydration.
Glass bottles: For customers seeking a more eco-friendly option, Nestle offers 3-gallon and 5-gallon glass bottles.
Water coolers and dispensers:
Nestle Water Delivery Service offers a range of water coolers and dispensers for rental or purchase, including:
Standard coolers: These provide cold and room temperature water, and are suitable for both homes and offices.
Hot and cold coolers: In addition to cold and room temperature water, these coolers also dispense hot water, perfect for making tea or coffee.
Bottom-load coolers: With a sleek design, these coolers hide the water bottle in a lower compartment, making bottle changes easier and improving the overall appearance.
Countertop coolers: A space-saving option for small offices or homes with limited space.
Delivery frequency and customization:
Nestle Water Delivery Service allows customers to choose their delivery frequency, ranging from weekly to monthly. You can also customize your order by selecting the water type, bottle size, and quantity that best suits your needs. Additionally, you can modify your delivery schedule or place a one-time order as needed.
Pricing:
Nestle Water Delivery Service's pricing varies depending on the water type, bottle size, and delivery frequency. Generally, the more frequently you schedule deliveries and the larger the quantity, the more cost-effective the service becomes. Rental fees for water coolers and dispensers are separate and depend on the type of cooler chosen.
Customer support:
Nestle Water Delivery Service offers customer support through phone, email, and live chat. They can assist with account management, delivery changes, and technical support for coolers and dispensers.
Nestle Water Delivery Service is a reliable and convenient option for homes and offices seeking fresh, clean water delivered to their doorstep. With a variety of water options, bottle sizes, and customizable plans, Nestle Water Delivery Service caters to a range of needs and preferences. Keep this guide in mind as you evaluate whether this service is the right fit for you.

Request a quote for bottled water delivery or visit Nestle website for more information and service.

Nestle Bottled Water Delivery to all 50 states