Nestle Bottled Water Delivery Service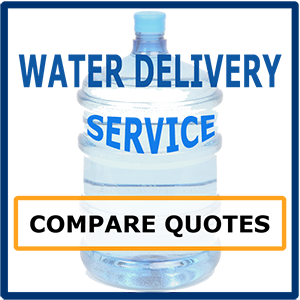 Get prices on Nestle bottled water delivery to offices and Business
From North Carolina to California and in between we'll help you save on bottled water from great companies like Nestle and other brands. Nestle offers 100% natural spring water and will use 100% recycled plastic by year 2022.
Nestlé Waters North America started doing businesses in 1976 with just one brand, Perrier® Sparkling Natural Mineral Water, when the idea of bottled water was uncharted territory in America.
• 12 oz ReadyRefresh Water, 8 oz, 20 oz, 24 oz
• 5 Gallon Water Bottles,1 Gallon, 2.5 Gallons
• Filtered Water Coolers
• Find Quality Nestle Brands
• Get Nestle Delivery Schedules
•  Weekly and Monthly Rates

Nestle Bottled water is considered a consumer food product by the U.S. Food and Drug Administration (FDA), which has strict standards of identity for bottled water. The FDA requires that the "type" of water must be clearly printed on the label of all bottled water sold in the United States.*
Nestle Awards: Earlier this month, more than 150 Red Cross volunteers from the Metro New York North chapter gathered to celebrate March is Red Cross Month in New Windsor, NY. The event included an awards breakfast, where NWNA was awarded the American Red Cross Corporate Partnership Award.
Location:
900 Long Ridge Road 
Building 2 
Stamford, CT 06902-1138
They offer a wide range of leading brands and products such as bottled still and sparkling waters, flavored water beverages, ready-to-drink iced teas, and fresh coffee delivered directly to your home or office. Order in a variety of sizes for convenience.
Request a quote for bottled water delivery or visit Nestle website for more information and service.

Nestle Bottled Water Delivery to all 50 states